Yes! I am ready to join an ELEVATED community
to live my life at a higher level . . .
With more joy, abundance, love and wellbeing
starting NOW!
Membership is temporarily closed and will reopen soon.
YES! Please sign me up for
Elevated Existence 1-Year Subscription, which includes:
Quarterly Interactive Magazine Issues - $20 Value
LIVE Monthly Author Calls (You OWN MP3s) - $197 Value
LIVE Bi-Monthly, Interactive Classes with Tammy (You OWN MP3s) - $197 Value
Monthly Meditation MP3s - $97 Value
Subscriber Only Newsletter (Includes monthly giveaways!)
Receive ongoing SUPPORT so I don't have to navigate my spiritual path alone
Gain EXCLUSIVE ACCESS to top authors/experts via interactive monthly calls, where I can ask questions about my specific struggles
Receive easy-to-use TOOLS to elevate myself in ALL areas of my life, including health, relationships, career, money and more
Build a library of material I can access FOREVER to improve my life
Join a COMMUNITY of like-minded souls also on a spiritual journey to elevate their lives
The Elevated Existence 1-Year Subscription Includes:
Quarterly, Digital Issues of the
5-time Award-winning Elevated Existence Magazine
Retail Value: $20
Do you ever wonder if there is more to life? Do you long for content that is uplifting, inspirational and full of tips and tools for you to use in your life right now?
Elevated Existence Magazine is award-winning reading that feeds your soul and gives you the spiritual answers you've been looking for in all areas of your life.
Newly interactive, with video and audio, the magazine is viewable on a desktop, tablet and smartphone! Featuring top authors and spiritual celebrities, including Dr. Wayne Dyer, Deepak Chopra, Marianne Williamson, Doreen Virtue, Alanis Morissette, Melissa Ethridge, Russell Simmons and Shirley MacLaine.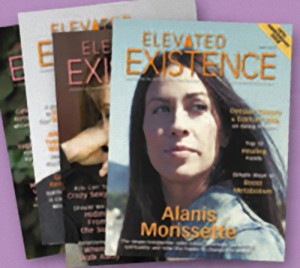 In Every Issue:

The Meditation Room
This column is all about YOU and your connection to the divine within you!
It includes the newest research on how meditation changes your life, brain, body and soul. PLUS the newest books, DVDs and CDs to help you begin or enhance your meditation practice and the best products to use in your meditation room or area, from altars and chairs to candles and decor!

Spirit Connection
Discover how to enhance your intuition and psychic ability and strengthen your connection to spirit, with this column written by bestselling author and psychic medium James Van Praagh.

A Course In Miracles
Transform your life with the concepts of "A Course In Miracles", in this column written by bestselling author of "The Disappearance of the Universe", Gary Renard.

Pet Talk
Do you know how your pets talk to you, and how you can talk back? Bestselling author and animal communicator, Joan Ranquet, reveals how you can truly talk to your animals to strengthen the connection between you and your pets.

Food as Medicine
Learn how to take your health into your own hands!
Instead of hitting up the medicine cabinet, hit up the kitchen! Author, holistic health counselor and natural foods chef, Christine Okezie, shares information on anti-inflammatory foods, diet, weight loss and healing with food.

Healing Corner
Wouldn't you like to know which alternative healing methods are best and how they can work for YOU? This column covers a variety of topics from the right water to drink and detoxing the body to ending acid reflux and more. It's written by author and neuropathic doctor, Cathi Stack.
What People Are Saying About Elevated Existence Magazine:
I look forward to this magazine every quarter, and there is never an article I am not interested in reading. I've made so many changes to my life based on the ideas found in Elevated Existence, and I've never found another publication that provides that for me. Thank you!

Connie S.,

California
EXCLUSIVE ACCESS to LIVE
Monthly Author Calls & You Own the MP3s
Retail Value: $197
Get up close and personal with your favorite authors and experts on a variety of mind, body & spirit topics, including calls with psychic and mediumship readings! Experience live meditations and exercises, write in questions, or call in and ask your question live. PLUS, you get to own these MP3s forever!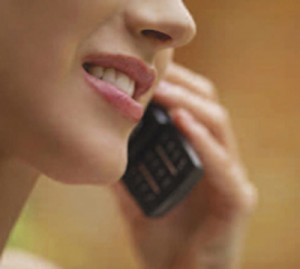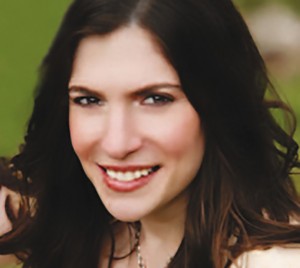 EXCLUSIVE ACCESS to LIVE
Bi-Monthly Calls (and You Own the MP3s) with Tammy Mastroberte, Founder of Elevated Existence
Retail Value: $197
As the founder, publisher and editorial director of Elevated Existence Magazine, and the host of the annual Living an Elevated Existence Mind, Body & Soul Summit, Tammy teaches about uncovering and understanding signs (from the universe and our loved ones who have passed on) and synchronicity in life. She will teach on this and a variety of topics each month. She will also take live questions and calls!
What People Are Saying About Tammy:
I just finished listening to your wonderful webinar on synchronicity. Thank you for such an enlightening talk. The things you said reinforced my belief that the universe and everything and everyone in it are connected and are in constant contact with each other.

Paula G.
I just want to thank you for the uplifting class today about synchronicities ... so many things you said today gave me happy tears and goosebumps.

Delcie M
Monthly Meditation MP3
Retail Value: $97
Deepen your connection to your higher power and to yourself with these guided monthly meditations. Each month you will receive an MP3 of a guided meditation on topics including healing, intuition, abundance and more. These meditations are from bestselling authors, as well as guided meditations from Elevated Existence founder Tammy Mastroberte.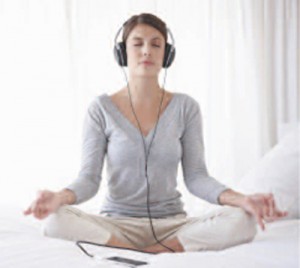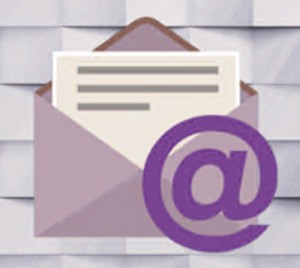 Subscriber Only Newsletter
Includes exclusive product giveaways, such as books, CDs, DVDs, beauty products and more each month!